The bag has always given a woman her identity according to her choices. It gives a clear idea of her approach to fashion in general and accessories in particular.
Without this flagship piece, any toilet is incomplete, lacks refinement, and it is a lack of taste and a "fashion faux pas" not to have one with you, whatever the outfit worn. But what exactly is the slasher looking for, understand the multi-casquette?
This woman who is, at the same time, a fighter, a typical working girl in a suit, a charmer, very feminine in cleavage, a tender mother in jeans and an inveterate jogger in sportswear.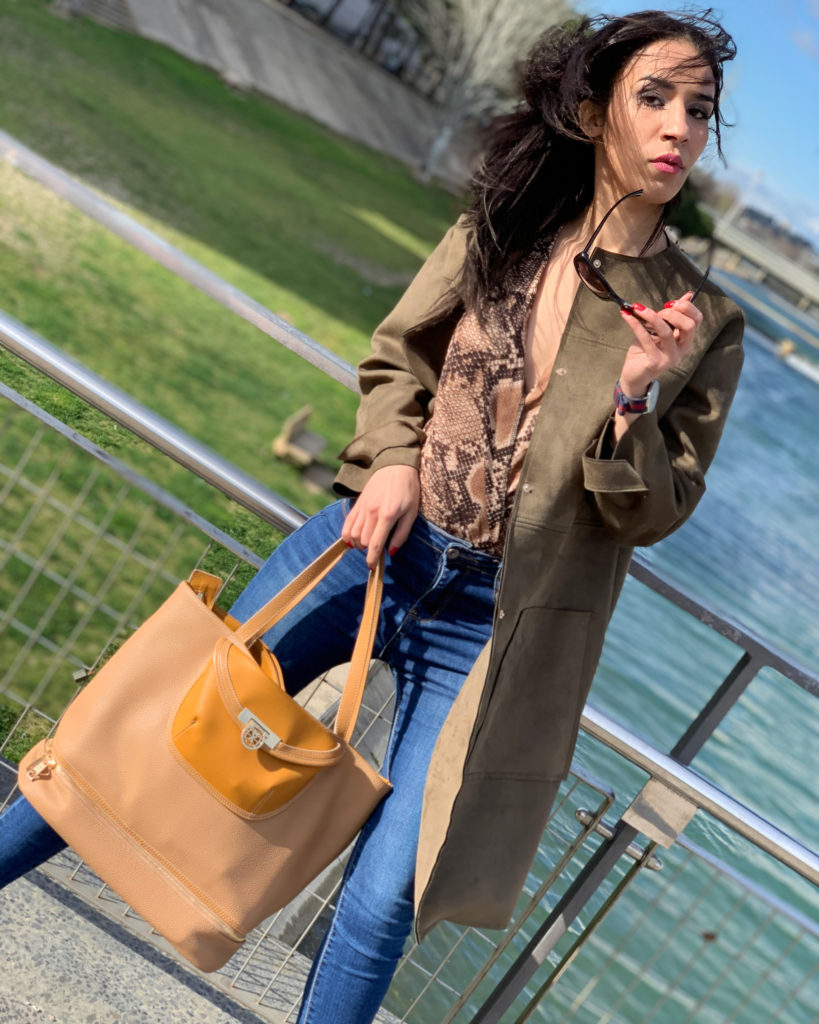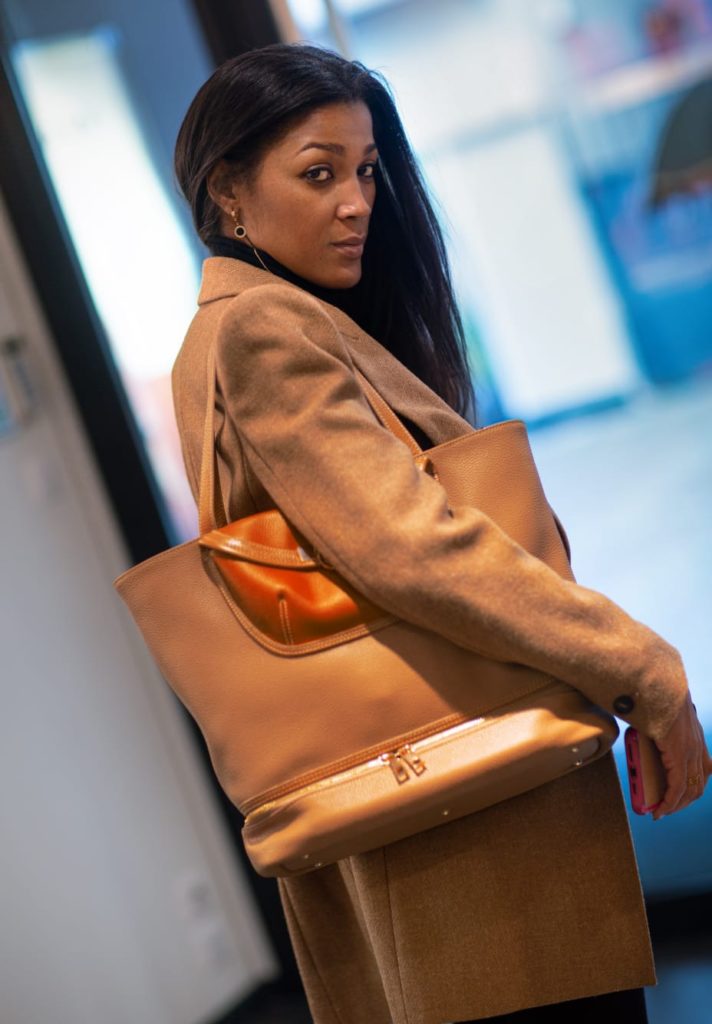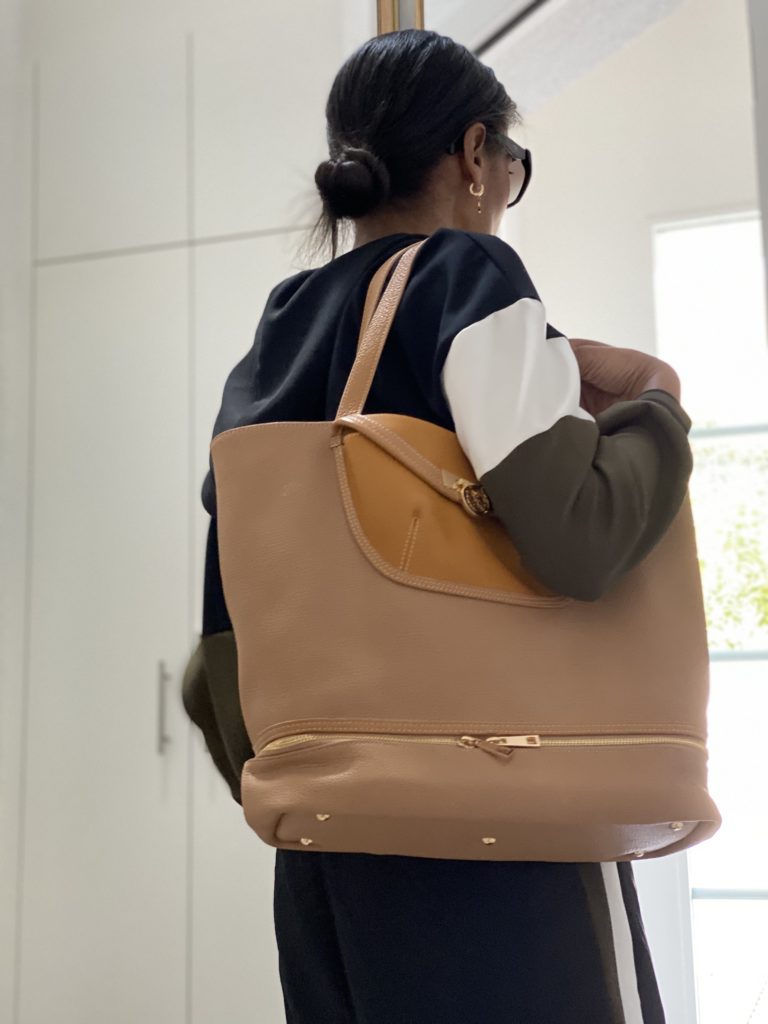 I created the Ludivine bag from the Sahara collection for them, bringing together everything I'm looking for, and everything I like, that is, an innovative bag that is, at the same time, couture, practical, and elegant. I have chosen a durable material, of excellent quality since it is a solid grained cowhide leather, remarkably worked with the utmost care.
I opted for soft colours, a light camel for the larger of the two surfaces and a dark camel for the other, because they blend, perfectly, with all the different colours. For the inside of my bag, I thought of camel velvet because it is both deliciously soft and has a beautiful texture that is delicate.
I have designed an exclusive, original shape that fits perfectly with the clothes worn with it. The volume is ideal to carry all the objects necessary for our daily life and without which we cannot reasonably move around.
Let me explain, Ludivine consists of two separate compartments. The upper part allows you to put everyday objects. In addition, with its three fasteners, bottles, a baby bottle or a glasses case can be stored there easily, without any risk. There is also a patch pocket inside, which is always useful.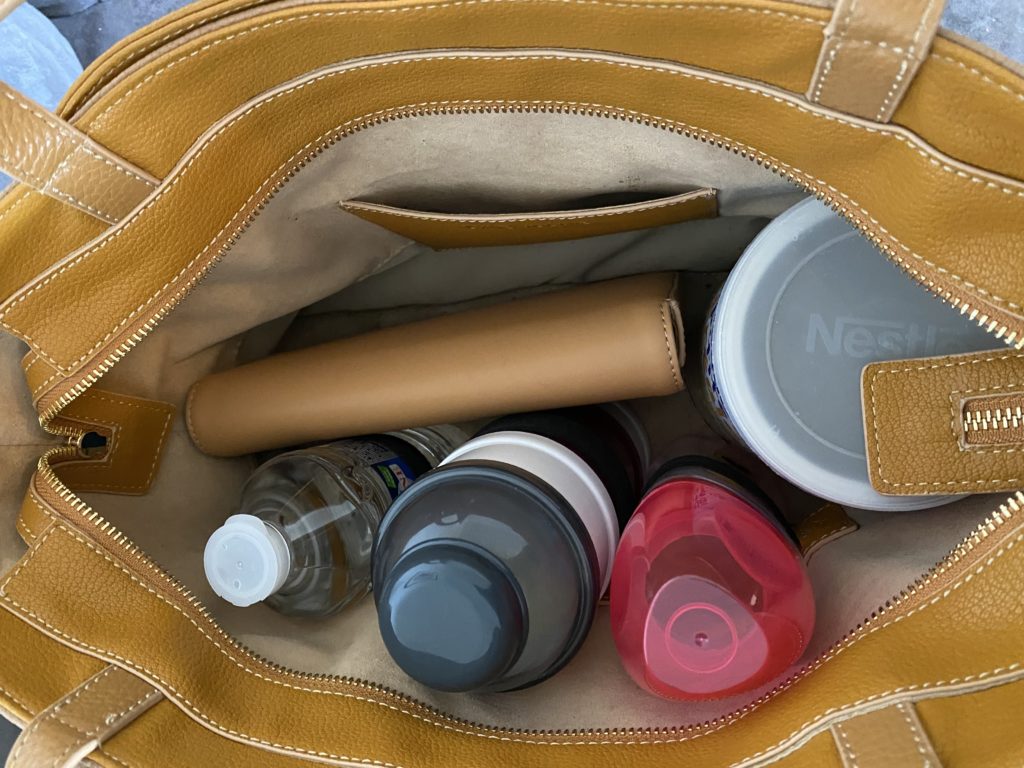 The very original lower part is a large zipped, waterproof bag that allows mothers to store nappies, small objects and baby clothes, fashionistas to take with them all their charming paraphernalia, a set of make-up, hairspray, hairbrush, perfume, a pair of shoes, or sportswomen to put their wet towels, etc…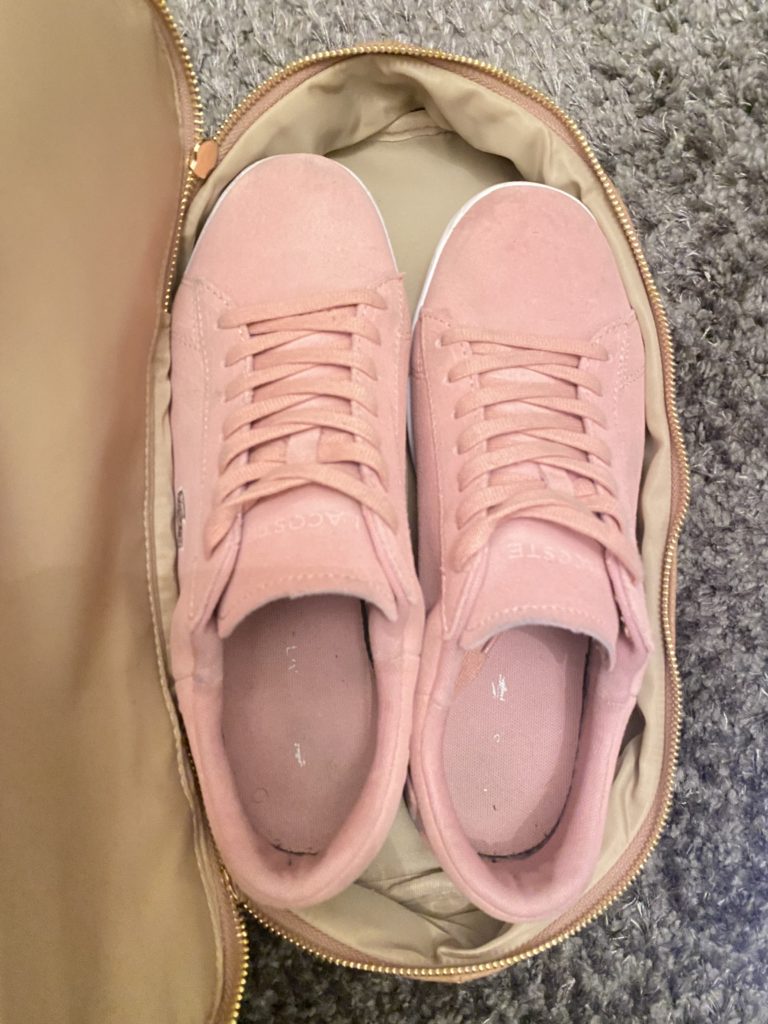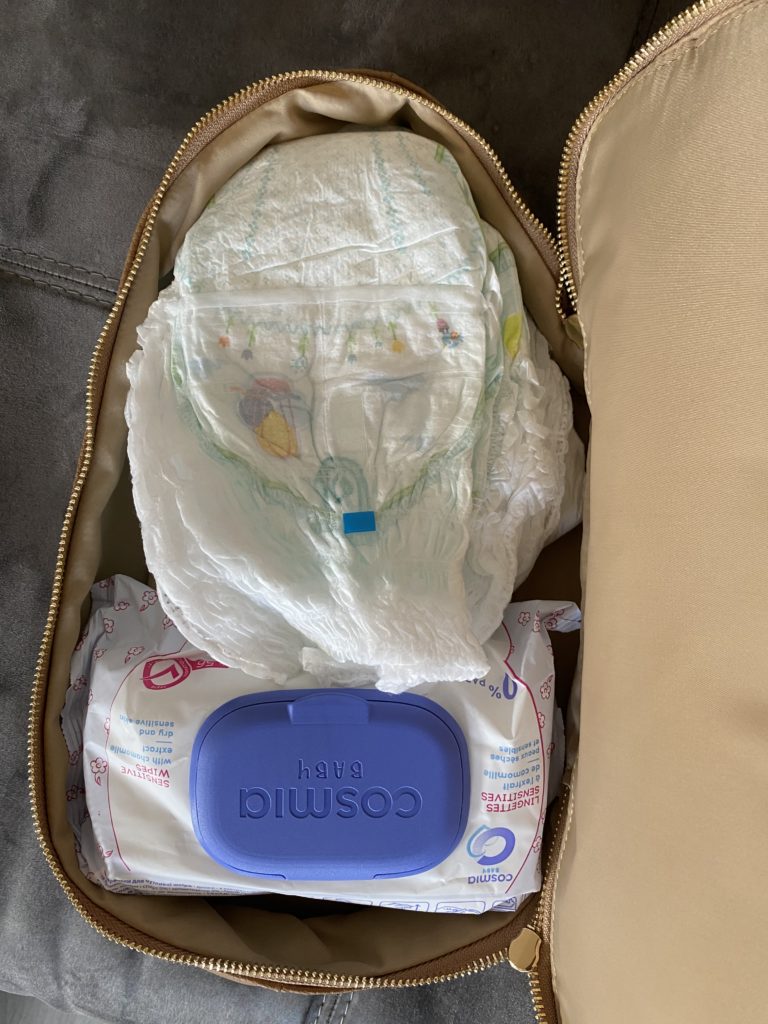 Une jolie poche se trouve à l'arrière avec une fermeture aimantée. Une pochette sur le devant, inspirée du modèle Sarah Li, complète l'ensemble raffiné à l'aide du fermoir emblématique de la marque.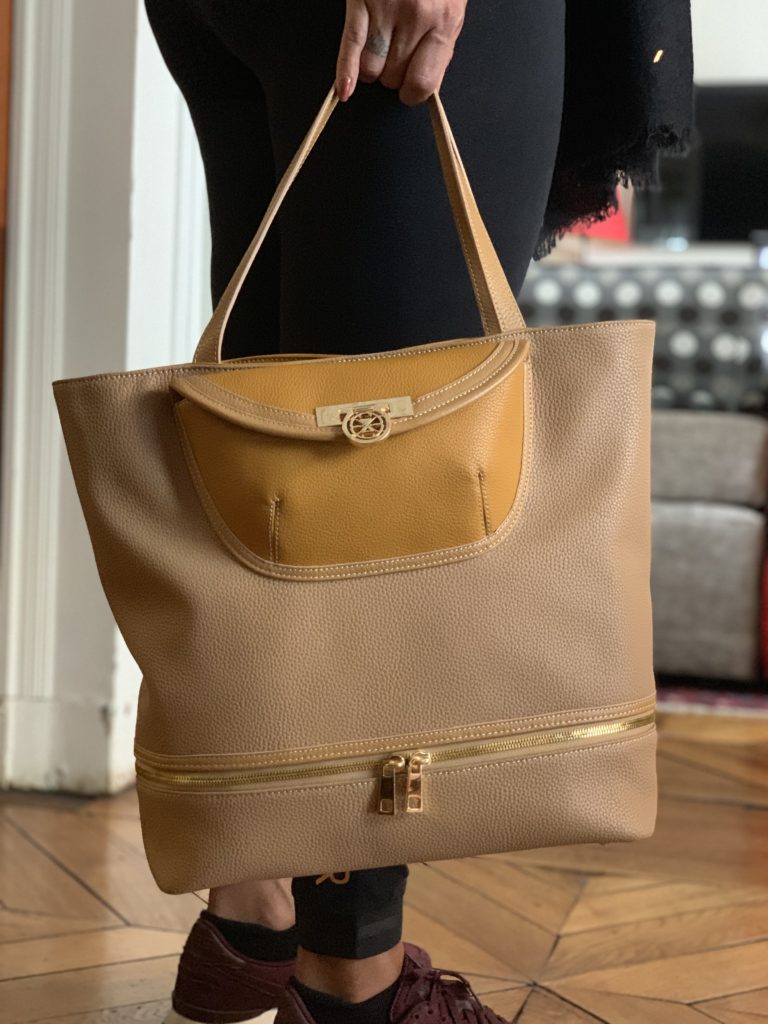 The two flat handles of this essential piece allow you to wear it on your shoulder or by hand depending on whether you want to give it a trendy or more classic look. The price has been carefully decided in order to offer something special, but still affordable.
The edition is limited to 100 pieces in order to set the tone, it is a unique, special, stylish tote bag. You notice it, which makes all the difference, because it is very far from what you usually see.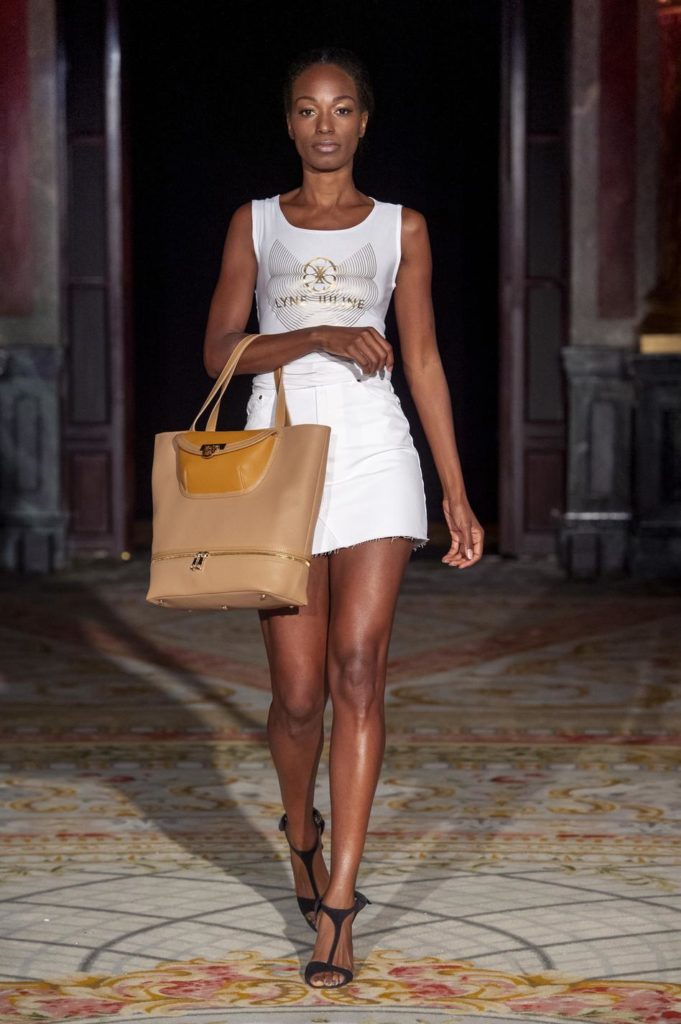 Here is, therefore, a timeless piece of exception in the trend of the moment as well as an exclusivity of the brand "Lyne Juline".