The lovers' day is the happy day when we affirm our love, when we declare it.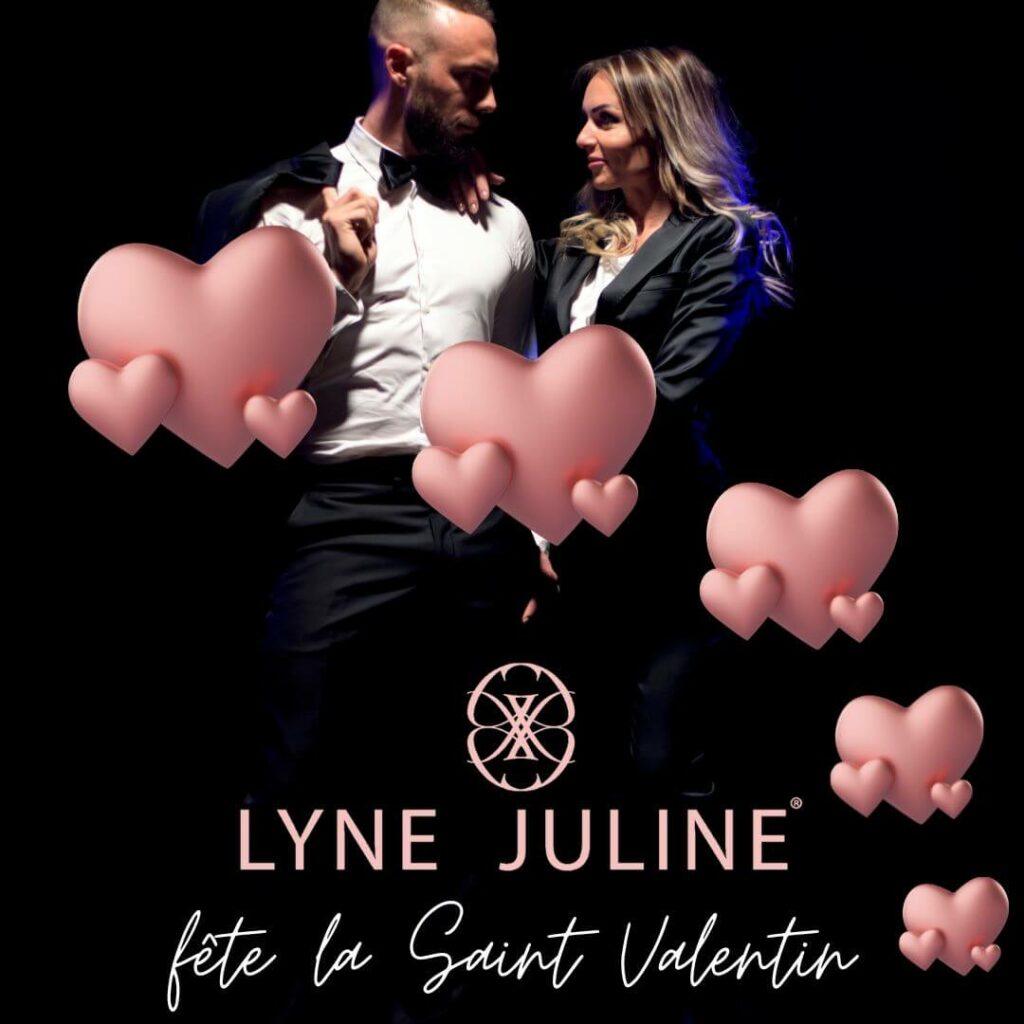 We mark this day with a symbolic gift. I will tell you here what the ideal gift is. That gift that always makes you happy. This gift that is an extension of the hand, the shoulder, the hip or the back of the woman. This accessory that all women like to own and always in several copies to live every moment fully.
But before you say it here is a brief history of Valentine's Day.
What is Valentine's Day?
There are several stories about the origin of Valentine's Day.
Valentine would be a Roman priest imprisoned and in love with the daughter of his jailer, executed on February 14.
Or a libertine festival, the Roman Lupercales, to make the woman fertile. This festival often ended in bacchanalia. In order to fight against these abuses, a feast of the virgin is created on February 2 and then a feast of spiritual love succeeded on 14.
In the Middle Ages, love carnivals were organized in February but these carnivals quickly turned into unpunished rapes.
It is in the 15th century that Valentine's Day becomes poetic: poems, love drawings and cards are exchanged between lovers. From sexual being this festival becomes romantic. Today, a tendency is registered so that it becomes again the festival of the love under all its forms.
The burning love, the secret love, the shy love, the violent love, the carnal love, the love of a lifetime, the love of many lives, the choices of love, the love of choice and why not the fires of love.

Did you know that Valentine is also the patron saint of travelers?
The German philosopher Goethe wrote "Do you want to live happily? Travel with two bags, one to give, the other to receive".
He is also the patron saint of beekeepers.
It is not surprising. The bee embodies perseverance, from which love is often born. It symbolizes generosity, that of loving to give. For it is essential to give in order to receive. And this little insect is devoted to be a faithful accessory of a woman. Like a philosophy of life, she goes from flower to flower, flies on different paths but always with the same goal, to join the hive to make the nectar of love.
And Valentine? What are their character traits?
They can curiously define what a handbag is. Always ready to help, they live for others and by others as a bag contains secrets and renders services, especially for the one who does not have it but understands its interest by depositing his own objects. Mischievous like the bags with their multiple storage, they are energetic and sparkling like this companion who accompanies you everywhere.
You have understood that this ideal gift for Valentine's Day is the handbag.
So why give a handbag?
Because I'm introducing you to a woman's best friend. The one that all men envy because he knows all her secrets. Elegant, he sublimates his outfits. He is faithful for many years. It gives her confidence. It reflects her lifestyle, her life choices.
By offering a Lyne Juline bag you are giving her the freedom to say « I am as I am ». Everything I do I do with a pinch of love.
You have all the possibilities, from the clutch bag to the practical and stylish tote bag, from the everyday bag, for work, for vacations to the evening bag.
You have the choice of materials, leather or microfiber, the choice of colors. Hot colors for a torrid love, tender colors for a romantic love.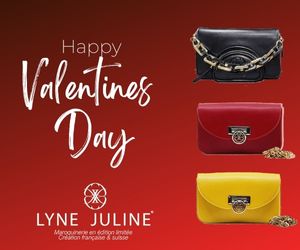 Your choice will always be right.
Do we help you anyway? Here are some suggestions for your Valentine
Your Valentine is charming, adept of good taste and with a sense of humor provokes jealousy. Ludivine is made for her. It is a practical multipurpose bag. It comes in two colors: light and dark camel, and in marron glacé and kaki.
For a Valentine who likes to challenge herself and is always optimistic, Laurence is a tote bag that guarantees success.
She loves design and original creations Bessie is made for her. It is also practical with many storage spaces inside.
She is missing a clutch in her dressing room. Maé and Maé XL are clutches of subtle elegance, in all colors.
And if she likes freedom, the Katherine Tote will allow her to slip in her thousand and one stories.
And for your Valentin you tell me?
yne Juline has always wanted men to assume their feminine side through the choice of models and colors. So men are taking this accessory beyond the traditional work bag. You can offer him a satchel, pouch, bag or shirt in original colors of orange and khaki, blue and red, blue and gray.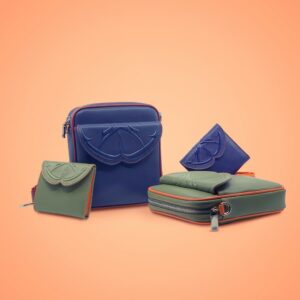 You've found the perfect Valentine's Day gift on February 14th.
But don't forget that Valentine's Day is really every day.
Dare to offer a Lyne Juline bag and slip inside your little love message called a valentine.
On Lyne Juline's, it says "Make it…Just add love ".