A la recherche d'un accessoire qui vous ressemble?!!
Le cabas unique – Moi – by Lyne Juline en toile de jute est bien plus qu'un simple accessoire de mode, c'est une déclaration de votre personnalité.
Porter ce sac, c'est affirmer votre individualité et votre désir de faire les choses à votre manière. Il incarne la confiance en soi et l'audace de suivre vos propres passions.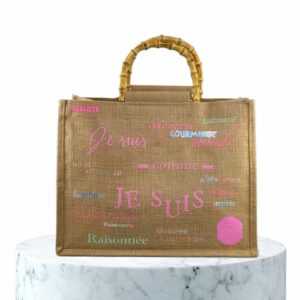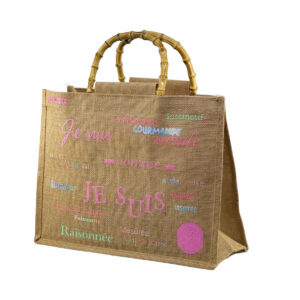 Cabas Je suis … Nr. 93
This collection of bags made from untreated recyclable hessian has been created for women who identify with Lyne Juline's spirit and philosophy. Cabas Je suis n°93. This model is unique and handmade. H30.5 cm x W39 cm X D14 cm Hand-carried. Bamboo handles. Recycled jute canvas. Vinyl flocking. Polymer lining.
not rated
€

80.00
Add to cart